« Suspect Headline | Main | AP's Road Map Double Standard Part of a Pattern »
December 20, 2005
Segev Promotes BBC's Biased Documentary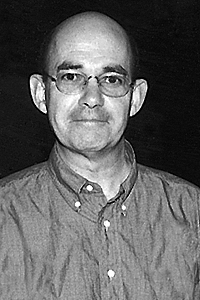 Tom Segev
In Ha'aretz Magazine (Dec. 16), Tom Segev condescendingly sneers:
It's amazing how short the Israeli memory is. That's why it would be useful if one of the television networks would show the series "Elusive Peace: Israel and the Arabs," which was broadcast recently by the BBC -- although maybe we should wait for this until Barak tries to return to power. He is portrayed in this three-part series as a total failure. . . .
That Barak is painted as a failure is the documentary's failure, not its asset.
As CAMERA's Alex Safian notes in his detailed review of "Elusive Peace":
Virtually every scene, every camera angle, every interview, is arranged to promote as much as possible the Palestinian point of view, and to humanize the Palestinian side at the expense of the Israeli side. For example, any Palestinian who speaks any English at all is interviewed in English, while every Israeli but one is interviewed in Hebrew with English subtitles.
Segev continues:
But as opposed to the version that Barak repeatedly offers to anyone willing to listen -- it was not Arafat who missed an opportunity, he did as well.
Indeed, the BBC omitted any statements from those deeply involved in the negotiations, such as President Clinton or negotiator Dennis Ross, indicating that Barak went to great lengths to reach an agreement.
Check out Safian's review for the full details.
Posted by TS at December 20, 2005 04:25 AM
Comments
Guidelines for posting
This is a moderated blog. We will not post comments that include racism, bigotry, threats, or factually inaccurate material.
Post a comment