« LA Times Needs A Map | Main | Digital Intifada »
November 24, 2008
A Veteran of the Peace Process Re-assesses the Situation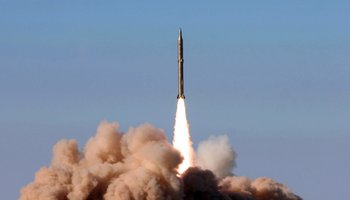 Aaron David Miller, long an ardent supporter of the peace process between Israel and the Palestinians, wrote a piece published in the Jerusalem Post on November 23, 2008 suggesting "that a conflict-ending agreement between Israelis and Palestinians may no longer be possible."
According to Miller,

The dysfunction and confusion in Palestine make a conflict-ending agreement almost impossible. The divisions between Hamas (itself divided) and Fatah (even more divided) are now geographic, political and hard to bridge.
Miller's gloomy view of prospects for a peace agreement between Israel and the Palestinians coincides with alarming reports on the activities of Iran and its cohorts in the region.
The International Atomic Energy Agency released a report on November 20, 2008 confirming that man-made uranium was found in a Syrian facility bombed by Israel last year.
Defense minister Ehud Barak confirmed on Nov. 24, 2008 that Hezbollah has tripled its inventory of rockets since the summer 2006 war and now possesses 42,000.
According to nuclear experts cited in an article in the IHT, Iran has enough nuclear material to produce one atomic bomb and will soon have enough material for several more. This comes on top of the recent testing of a new Iranian rocket capable of hitting Israel.
Posted by SS at November 24, 2008 12:08 PM
Comments
Guidelines for posting
This is a moderated blog. We will not post comments that include racism, bigotry, threats, or factually inaccurate material.
Post a comment