« Misrepresenting Israel on National Geographic TV (Again) | Main | Dying for Coverage »
April 27, 2009
Roger Cohen Sinks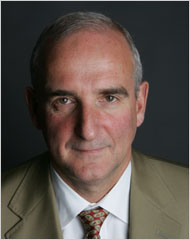 The befuddled Roger Cohen is having a tough time keeping track of what does and what does not exist in the Middle East. Thus, in recent weeks he has found "sophistication", but he cannot find double standards. Today, Cohen writes:
In fact, you don't so much drive into the Palestinian territories these days as sink into them. Everything, except the Jewish settlers' cars on fenced settlers-only highways, slows down.
It is Cohen's credibility which is sinking. While there are certain West Bank roads prohibited to Palestinian traffic, they are open to all Israelis -- Jews, Muslims, Arabs.
Posted by TS at April 27, 2009 06:29 AM
Comments
Guidelines for posting
This is a moderated blog. We will not post comments that include racism, bigotry, threats, or factually inaccurate material.
Post a comment