« First Aftonbladet, now El Mundo | Main | Not Quite the Full "Range" of Palestinian Holocaust Attitudes »
September 03, 2009
Addameer Caught Lying on Palestinian Prisoners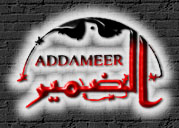 What do Jimmy Carter, Time Magazine, and John Dugard all have in common? Besides having been featured on CAMERA's Web site, they have also all cited figures on Palestinian prisoners from the Addameer Prisoner Support and Human Rights Association.
Elder of Ziyon just caught Addameer red-handed, exposing how the organization has exaggerated the number of Palestinian prisoners held since 1967.
Posted by TS at September 3, 2009 05:29 AM
Comments
Guidelines for posting
This is a moderated blog. We will not post comments that include racism, bigotry, threats, or factually inaccurate material.
Post a comment