« Media Whitewashes Dubai Police Chief's Statement | Main | The Mystery of Akiva Eldar and the HRW "Sockpuppet" »
March 02, 2010
Hamas Extends Hospitality to British Journalist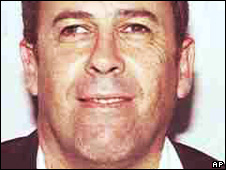 Journalist Paul Martin will be held under Hamas' care for another two weeks
Here's another example of how Hamas treats journalists "with dignity." The BBC reports:
The Palestinian Islamist movement Hamas has said it is extending the detention of a British journalist being held in the Gaza Strip.

It announced Paul Martin would be held for a further 15 days.
Posted by TS at March 2, 2010 03:01 AM
Comments
Guidelines for posting
This is a moderated blog. We will not post comments that include racism, bigotry, threats, or factually inaccurate material.
Post a comment